A trip to Chatham, Mass., is incomplete without trying out the town's best eateries. Located on the southeastern side of Cape Cod, Chatham is famous for its beaches, natural habitat, and mouth-watering foods. The town boasts restaurants serving a variety of American, Japanese, and Caribbean foods, all with just the right touch of Chatham's local taste.
Known originally as 'The Bistro,' Bistro on Main is a restaurant from 1991 owned by Steve Vining and Lynda Vining. The couple intended to open a small and cozy restaurant in the upstairs room at 593 Main St. of Chatham to provide locals and visitors alike a chance to sit together and celebrate the rich culture of this seaside town.
After 23 years, the Bistro went through several expansions and now has a spacious patio. The restaurant started offering a full-service raw bar, a range of cocktails and martinis, along with a craft beer lounge.
Bistro on Main is now a renowned restaurant for celebrating with your friends and family every day. If you plan to visit
Chatham luxury real estate
, don't forget to try these cuisines at Bistro on Main:
Lobster Roll
Clam Chowder
Reel Hand Caught Striped Bass
Portuguese Scrod
House Smoked Salmon
Duck Spring Roll
Linguine
Clams Linguini
Caesar Salad
The restaurant also offers reservations and many vegetarian options and boasts indoor and outdoor seating, waiter service, and a full bar.
The Impudent Oyster is a haven for all seafood lovers. The restaurant has been serving innovative seafood dishes and various sandwiches in town for 40 years. It is an upscale eatery located in a former church with a bustling bar scene and a range of seafood and sandwiches. If you get a chance to explore Chatham luxury real estate, The Impudent Oyster can double your fun with these unique dishes:
Scallop Sandwich
Lobster Roll
Devils on Horseback
Oysters Rockefeller
Pesca Fra Diablo
Caesar Salad
Lobster Ravioli
Nantucket Scallop Roll
Surf and Turf
Fried Scallops
Oyster Po Boy
Fish Tacos
The restaurant accepts reservations, has vegetarian options, and boasts a full bar.
Serving the city since 1975, Chatham Village Cafe & Bakery gives off a hometown bakery feeling that our inner child loves. The eatery offers a variety of traditional and delectable baked goods, several sandwich options, and multiple coffee selections. From pastries and cakes to donuts, everything is handmade.

If you're searching for Chatham homes for sale, this bakery can bring sweetness to your life with its colorful and flavorful treats. Here are some of the Chatham Village Cafe & Bakery creations that you shouldn't miss out on:
Handcrafted Donuts
Gluten-Free Bread
Whoopies
Lemon Bars
Raspberry Coconut Bars
Lemon Coconut Bars
Chocolate Swiss Rolls
Double Iced Brownies
Apple Caramel Crumb Pie
Blueberry, Pumpkin, Pecan, and Lemon Meringue
Scones
Muffins
Danish
Espresso
Turkey Sandwiches
Chicken Sandwiches
Some amenities provided by the eatery include takeout and outdoor seating, and they are accessible by wheelchair as well.
Del Mar Bar & Bistro is an all-in-one nightspot in Chatham to chill out after a long, tiring day. The eatery is the best place to eat, drink, socialize, munch on local seafood, bistro meals, and thin-crust pizzas. Not to mention they have a wide range of specialty drinks and delicious wines.

The restaurant is owned by a professional restaurant venues manager, John Zartarian, a local of Cape Cod. John's experience ensures the smooth operation of the bistro on every occasion. Meanwhile, Chef Maria Pollo's culinary expertise brings authenticity and flavor to complex but tasty creations. The restaurant allows reservations and outdoor seating and boasts many vegetarian options. The following dishes will surely tantalize your taste buds as soon as you take the first bite:​
Japanese Pumpkin Ravioli
Grilled 14-ounce Rib-eye
Portuguese Steamed
Thai Chicken & Shrimp Soup
Three Mushroom Tart
Crispy Pork Belly
Boston Bibb & Great Hill Blue Cheese
Togarashi Spiced Tuna
Maple Glazed Roasted Free Range Duckling
Pizza
Molten Chocolate Lava Cake
Lavazza Cappuccino
Ports, Scotch & Cognac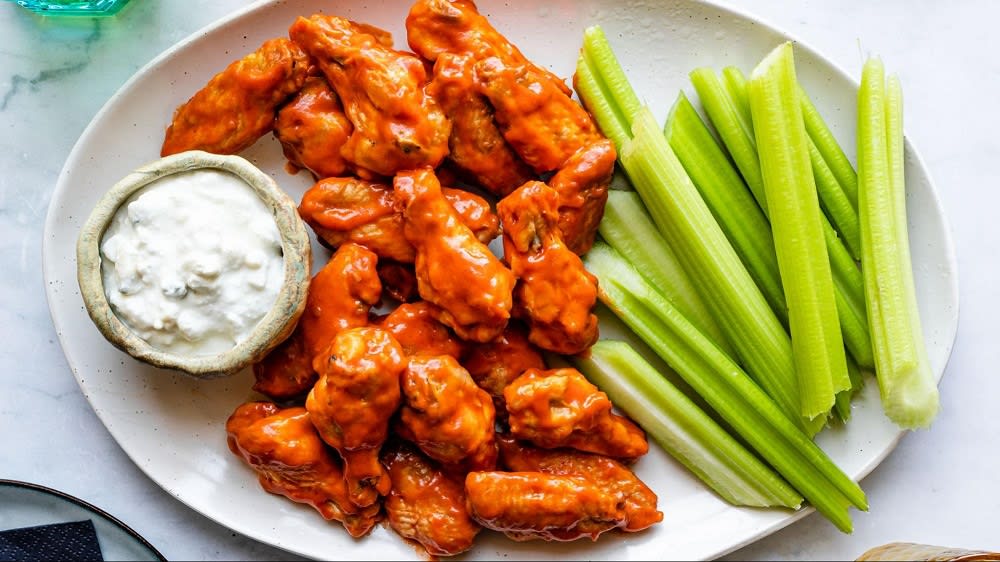 Photo courtesy of The Spruce Eats
Located in the heart of Chatham luxury real estate, Branches Grill and Cafe calls itself a local, family-owned eatery specialized in offering finger-licking good Caribbean and American cuisines. Just a quick one-mile drive from the ocean, you can serve your palate with drool-worthy Caribbean-inspired dishes.

The owner, Ian B., is a skilled Jamaican chef who knows how to infuse his cultural dishes with the cuisines of other countries. Due to his creativity, Branches Grill and Cafe has now become one of the most authentic Caribbean-American eateries in town. So, if you're visiting Chatham, Massachusetts, try out the following dishes from this restaurant:
Jerk Chicken
Curried Goat
Jerk Pork
Jerk Shrimp
Ackee
Grilled Chicken Panini
Buffalo Wings
Greek Omelette
Jerk Wings
Steamed Cod
Chicken Tender
The restaurant doesn't accept reservations but does have outdoor seating and free Wi-Fi and is accessible to wheelchair users.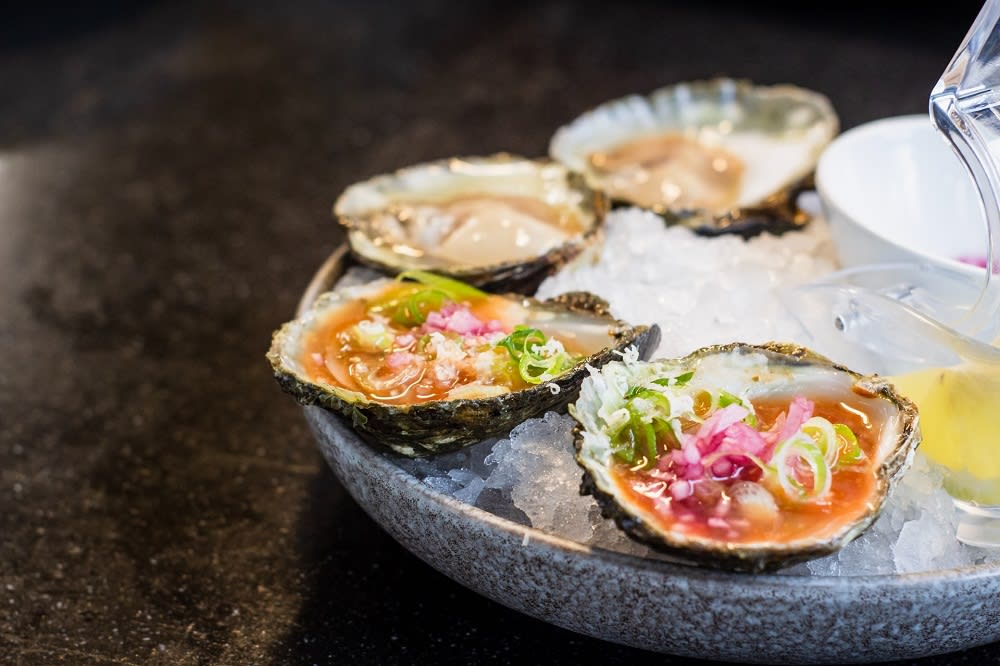 Having been around for more than 35 years, Mac's Chatham Fish and Lobster provides high-quality, fresh, and flavorful seafood to locals and tourists.
The restaurant was named 'Mac's Chatham Fish and Lobster' when Mac's Seafood acquired it in 2018. It was then renovated and started serving as 'Mac's Chatham Fish and Lobster' in 2019, with several newly-launched seasonal coastal cuisines, a full raw bar, gluten-free fried dishes, and of course, market-fresh fish.
This eatery portrays two big giants of Cape Cod coming together to enhance the taste buds of food lovers with the freshest-sourced seafood, efficient service, and quality food.
When you explore this restaurant in the Chatham luxury real estate market, you'll have different options for dining to choose from. This includes a gorgeous open dining room and picnic tables outside. On top of that, you can also get your food packed up and enjoy it on the beach.
What's more, Mac's Chatham Fish and Lobster also features an extensive range of beer and wine to help you enjoy your meal till the last bite. You shouldn't miss out on these dishes:
Lobster Roll
Mac's Clam Chowder
Oysters
Fish Tacos
Scallops
Clam Strips
Lobster Tostada
Fried Cod Fish
Lobster Gnocchi
Fish & Chips
Hawaiian Poke Bowl
Lump Crab Cakes
Fried Oyster Cobb Salad
Some other benefits you'll get by choosing Mac's Chatham Fish & Lobster include vegan options, outdoor seating, happy hour specials, and you're allowed to bring your dog to the restaurant.
Most Chatham locals know this restaurant as "The Goose." It is a fancy restaurant near The Wayside Inn that offers an inventive menu composed of locally-sourced seafood.

Wild Goose Tavern only provides people with outdoor dining, making it an ideal choice for those who love to eat in the oceanic breeze of the Atlantic ocean. The delicious cuisines on the menu also include organic and gluten-free dishes to cater to all types of food lovers.

If you're staying in one of those Chatham luxury homes, you should put Wild Goose Tavern at the top of your eatery options. Once you do that, don't forget to try out these flavorful cuisines from the menu:
Clam Chowder
Lobster Roll
Tuna Salad Sandwich
Lobster Rangoons
Lobster Mac
Spinach & Mushroom Flatbread
Fish Tacos
Lobster Ravioli
Some other amenities offered by this restaurant include accepting reservations, offering free Wi-Fi, and outdoor seating.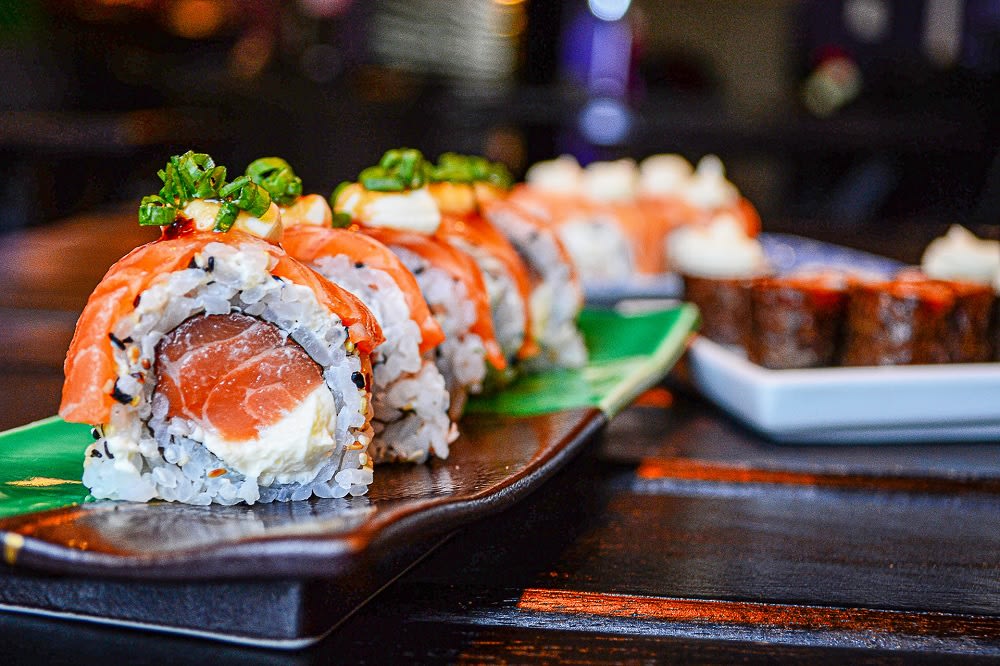 The perfect place to try out a variety of different cuisines, Bluefins Sushi & Sake Bar isn't just a spot offering sushis and wines. Of course, you'll get a wide range of delicious, traditional sushi rolls. In addition to that, the restaurant also has a full menu for non-sushi lovers, including Hot Kitchen appetizers, small plates, burgers, and local seafood.
Bluefins Sushi & Sake Bar also features an upscale setup for a refreshing martini bar, fine wines, sake, and draft beer. This makes it an ideal spot to spend time with your friends and family or get to know new people.
If you've heard of the famous Chatham Pier Fish Market, Bluefins Sushi & Sake Bar is owned by the same person, Andy B. So you can be confident that you're getting authentic and organically-sourced food in the Chatham real estate. The must-try dishes of Bluefins Sushi & Sake Bar are:
Cape Cod Monster Rolls
Korean Ribs
Pad Thai
Shaggy Dog Roll
Surf and Turf Roll
Volcano Roll
Short Ribs
Bluefin Roll
Green Monster Roll
Rainbow Roll
Other benefits of choosing this eatery are accepting reservations and having multiple vegan and vegetarian options.
Are you searching for Chatham, MA real estate?
Chatham is home to some of the finest restaurants near the Atlantic ocean. If you're convinced to be a part of the Chatham luxury real estate, contact
The Caron Group
today to find the perfect place in this seaside town.